Cineteca di Bologna (IT)
The lead partner has been established in 1962 around the idea of considering our cultural past as something alive and with a future. The idea of recovering and rediscovering our cinematic memory has been behind all the steps that were taken: investigating sources, gathering collections, developing a preservation and restoration awareness and know-how, building a network.
BAM! Strategie Culturali (IT)
BAM! is a creative consultancy company specialised in audience development and cultural management. It is one of the few consulting firms in Italy working specifically on strategic services and project design for cultural organisations.
Cinematek (BE)
CINEMATEK is one of the most important archives in Europe and in the world, due to its film and non-film collections, its activities in conservation, restoration, access to public, exhibiting and distributing archival films across Europe, and its role in the International associations of Archives.
National Film Institute (HU)
The Institute is in operation since September 2011 and its mission is to contribute to the production of Hungarian films or coproductions that provide art and entertainment for moviegoers and bring significant success both domestically and on an international level.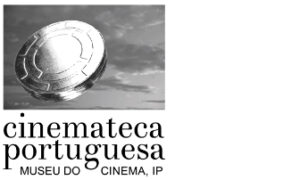 Cinemateca Portuguesa-Museu do Cinema (PT)
The national film museum of Portugal, a state institution devoted to the preservation and screening of the Portuguese and the world's moving images heritage. It was founded in the early 1950s by cinémathèque pioneer Manuel Félix Ribeiro, and became an autonomous institution in 1980.
In the same year it also opened its own film theater and started its daily program of film shows.
Passeur d'images (FR)
The aim of the association « Passeurs d'images » («Image Givers » ) is to federate and animate the French network of actors in image education who work towards all audiences on school, after school and extracurricular time, in particular, those in priority districts of urban policy, peri-urban areas and priority rural areas – as well as those furthest from cinematographic practices (sub-main judicial authorities, public in situations of disability).
Major Collaborations
In addition to the project partnership there are other entities and organizations without which CINARTS would not have the same richness of content. Thanks to them we were able to better design and test the activities to be proposed in the platform.
Visual World Foundation
Mambo
ISELP